From 1 June, landlords and letting agents will no longer be able to charge tenants letting fees, according to the government's new Tenant Fees Act 2019. Prior to this new bill, you could be charged for anything from admin fees to credit checks, reference fees, guarantor fees, etc. when you signed a tenancy agreement.
This sounds like great news for tenants as high fees have long been a bane on many private renters' lives and it all mounts up.
According to Letting Fees UK, the typical two-person household is charged £404 upfront in non-refundable fees and under the Tenant Fees Act, renters will save £190m in total in the first year alone. But this legislation has been in the works for some time as it was initially proposed on 23 November 2017 when the Chancellor of the Exchequer, Philip Hammond, announced it in his Autumn Statement to protect renters from excessive fees.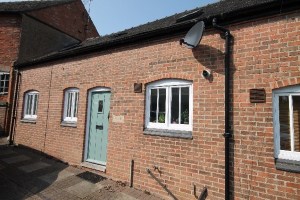 Following approval by parliament, the Tenant Fees Bill received Royal Assent on 12 February to become known as the Tenant Fees Act 2019. This Act outlines the government's decision to outlaw letting fees paid by tenants to landlords and letting agents and places a cap on deposits.
Under this new law, tenancy deposits must not exceed five weeks' rent and holding deposits cannot be more than one week's rent. Additionally, agents and landlords will still be able to charge tenants a maximum of £50 when a request is made to change or prematurely cancel their tenancy.
We have already mentioned Holding Fees as they come under scrutiny. You only have 15 days to the paperwork signed and start the tenancy, unless you have a Written Agreement with the agency or Landlord. There are still Default Fees for breaches of the Assured Shorthold Tenancy (AST) and so make sure you read all the small print in the AST before you sign it.
They can also still charge for utilities – i.e. gas, electric, and water – "communication services" – i.e. Wi-Fi and broadband – and Council Tax or to replace a tenant's keys or a lock alongside a charge on late rent payments.
But despite its noble intentions, could this leave tenants facing rising costs from landlords and agents? According to ARLA Propertymark, an organisation representing over 9000 UK letting agents, they are, "concerned that these costs will be passed on to landlords, who will need to recoup the costs elsewhere; inevitably through higher rents."
Whether or not tenants will see higher rents is yet to be seen, we'll have to wait until June to find out.
Blue i Properties
April 2019