Real value doesn't come from an agency, it comes from a partner. Our dedication to looking after our landlords and their properties ensure we're a partner you can trust. That's our personal guarantee.
We believe great partnerships make business better.
It may sound a little old fashioned, but when putting your trust in an agency to look after your property and your income, you need to know they have your best interests at the heart of everything they do. At Blue i Properties, these are the kinds of partnerships we strive to build when working with landlords, combining expert advice and support that our clients can trust.
Whether you have a broad property portfolio that needs managing, or you find yourself in the position of being a landlord accidentally or for the first time, our dedicated team is on hand to help with everything you need. Not just for the short-term, but as long as you need us, giving you complete peace of mind.
Every business is fraught with potential pitfalls, and property letting is no different. As a liable landlord, you need to be confident that every legal, financial and moral obligation for which you are duty-bound is taken care of — especially in the ever-changing area of legislation, which can put huge responsibilities on landlords letting their home.
On top of everything else, you want to be sure that your income remains protected should your tenants be unable to pay their rent, and all proper certification, finances and administration are expertly managed for your commercial benefit.
At Blue i Properties, guiding landlords through this kind of "exposure minefield" is what we do on a daily basis. Whether you're taking your first steps in the letting market, or you're a seasoned landlord who still needs a little extra guidance and support, we can handle all the really important stuff, so you don't have to worry about a thing. Areas we can help with include:
We understand that letting a property can be an unpredictable process, especially in today's uncertain job economy. The financial circumstances of your tenants can change very suddenly, resulting in knock-on effects on the continuity and certainty of your rental income.
It doesn't matter if it's a recent addition to a broad portfolio or your very first property to let, you need to know that the rent will be paid regularly and in-full. Thankfully, there are rental systems in place that cater to landlords, such as yourselves, whose businesses and welfare depend on a fixed monthly rental income. These are called Guaranteed Rent services.
At Blue i Properties, we can facilitate a Guaranteed Rent service to ensure your monthly rental income. This works out at between 2% and 3% of the annual gross rental income and is only offered for those properties where tenants have been credit checked and are paying rent from their salaries.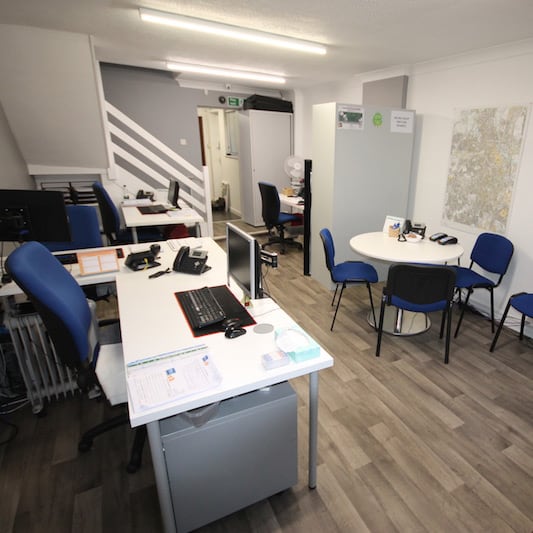 Care, experience and expertise
Letting is our business, and it has been for more than 50 years. We understand the challenges landlords face, and we also understand that renting out property is fundamentally about people, their homes and their livelihoods. That's why, for us, every property we let is treated as if it were one of our own.
We give honest, straightforward and transparent advice, based on expert insight and decades of combined experience from within our team. No other agency can boast the quality of service we provide, or the local market knowledge our friendly team possesses, to help landlords find the right tenants for their properties.
Most importantly, we care about your reasons for choosing to let, and we make it our mission to help you achieve the outcomes you want — guiding you through the myriad of legal, commercial and logistical challenges along the way. Whatever you need, Blue-i Properties is here to help.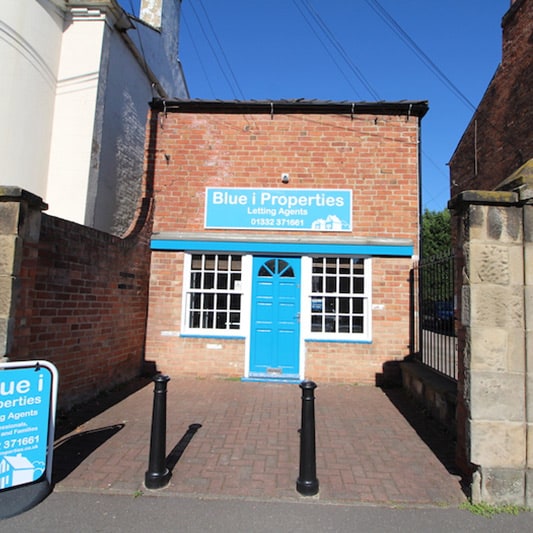 The preferred choice for property owners letting in Derby.
We provide a full range of services to meet your exact needs.
A trusted agency can help secure your financial future.
Dedication to landlords, we're a partner you can trust.