Dead leaves and spaghetti is a great recipe for blocked drains
· The tell-tale sign of spaghetti and carrot peelings are a standard sight at the back of kitchen drains.
· Leaves and pasta are the only ingredients for the unsightly mess, rank smells and visits from unwanted visitors like cockroaches, mice and even worse rats.
· A little care in the kitchen can bring huge dividends in keeping drains clear.
· Drain management starts before the pan and plates get to the sink with a simple rule of throwing food away before putting dirty pots, pans and plates to be washed,
· Always have some form of drain filter to catch the main items.
· Drain macerators make for lazy drain management and in rented accommodation are a minefield – they are always blocking and are expensive to find anyone who is willing to maintain them.
· Outside, the logic is to keep an eye open for dead leaves and the unwanted crisp packet which amazingly finds its way to drains. Leaving an old broom of an old dustpan and brush makes for easy cleaning when you see a build-up.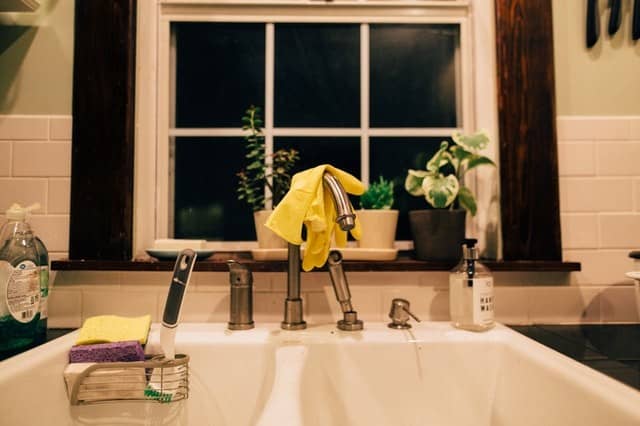 Action every four months
· Keeping a bottle of Jeyes under the sink is always useful to swill around the top of the drain.
· If the kitchen drain has a bathroom draining into it, often a congealed mixture of soap and shampoo products and hair form to create a horrible mess.
· This can be easily removed with an inexpensive box of Soda Crystals, which can also be kept under the sink for the quarterly drain cleanout. These can be purchased at Wilkinson and is a century-old recipe of mixing some hot water in a bucket and poured down the drain. It works miracles and does just a good a job as bottles of drain cleaner often three to four times the price.