It was only a few years ago that the press started to write about the Minimum Energy Efficiency standards (MEES) allowed by the Government for rented properties were a minimum of an E rating on their Energy Performance Certificate (EPC).
The situation now is that all Landlords have to start preparing their properties for the new EPC regulations, which would mean that from 2025 – only four years away – all rented property would need to have a certification rating of C or above. This is going to cause a lot of head scratching for Landlords as to what they need to do, who can do it, when to do it and how to pay for it?
If you take the first question, there are lots of different items that can changed and many "on the ball" Landlords wanted to use the now defunct Green Home Grant system to start the ball rolling. Unfortunately, as we all now know the GHG has been cancelled and nobody knows if anything is going to take its place. In the meantime, one is left in a quandary about do you wait for the next Government offering, which might be oversubscribed and/or become defunct like the last two attempts or just get on with it.
The majority of rented accommodation, in order to reach EPC Grade E have already had the basics done, like double glazed windows, and some with double glazed front and rear doors as well. Every house has had the loft insulation done to 300mms and all have TRG valves on the radiators and a combi boiler, with an up-to-date thermostat.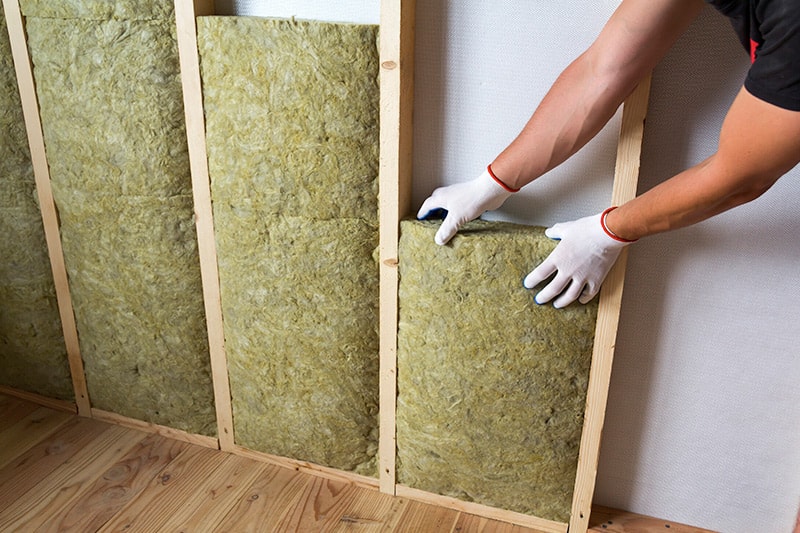 Going from there you are now talking about internal wall insulation, where one cannot install external wall insulation and maybe even Air Source Heat Pumps, plus Solar Panels on the roof. The former insulation stops heat escaping and the latter gives you bonus points, as you are making use of external factors – heat in the air and sunshine to produce heat and electricity. These are unfortunately expensive but can be used to offset any lack of insulation, which can be tricky if you have solid external walls.
One of the challenges with terrace houses is that they were built with solid walls and in long rows. The end result is that installing external insulation at roughly £65 to £85/m2 to the odd house here and there is unsightly and problematic in terms of sealing against the ingress of rain water. So, unless all the houses in the whole street or road agreed, which might be unlikely, one needs to insulate the front wall inside and lose at least 3" to 4" internally off every external wall!
Based on some insulation work that we carried out recently on the walls of two rooms, the internal cost using Rockwool bats was £40/m2, plus the cost of redecorating of £300. For an average terrace house front room measuring 5m wide * 3m high, would cost about £800/room. With two front rooms this equals roughly £1,600 per house for the front. The side and rear – covering two reception rooms, two bedrooms, kitchen and bathroom – can be installed with less dust but with the extra aggravation of moving stench pipes, bath pipework, gutters and down pipes. If the cost of £65 to £85/m2 holds then this cost for an average house would be between £5,000 and £6,800.
The next question of who can do it is who can you find and the answer to when is we suggest that you start looking now, as many people in the industry fear that there are not enough contractors in the UK to do all the work in the time scales given by the Government. Therefore, It would be best to get your properties done now before the prices go through the roof, as clock ticks down and the scarcity becomes apparent!